---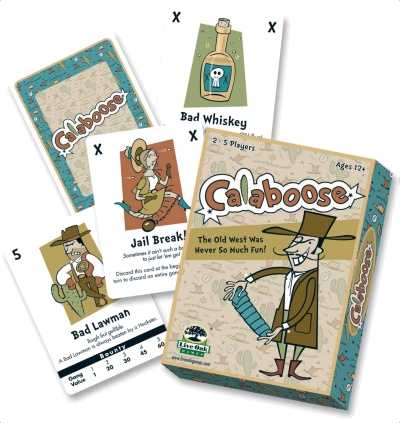 Running a Calaboose is more than just catching bad guys. You'll also have to defend your jail from other players' outlaws - and probably send over a Gunslinger or two to spoil their plans as well!
Calaboose is a great game for parties or games days. A single game takes about 30 minutes to play, but most people play 3 games at a time, tracking their score. It fills the whole evening with fun!
Just the Facts!
Category:
Social Strategy
Players:
2 - 5
Ages:
12+
Playing Time:
30 - 45 minutes
Calaboose has been out of print for a couple years, but it's still available at Amazon. Buy now!